Ion Vivace is used as an Italian musical term indicating a movement that is in a lively mood. Meticulously designed to cater to the needs of the young, the investors, and the wonderful families. Inspired by the harmonious fusion of music, life, soul, and greenery, every element of this project, from the captivating facade and exquisite interiors to the vibrant color schemes and lush landscaping, emanates serenity and vivacity.
Land Title: Commercial
Land Tenure: Freehold
Serviced Residence
33 Storey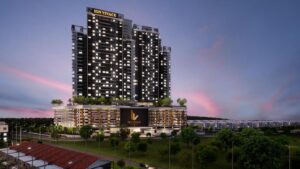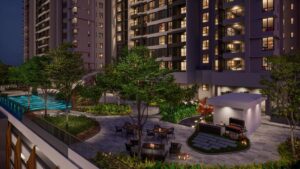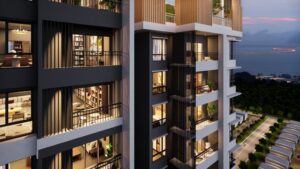 Type A (Dual Key): 1,176 sq.ft.
Type B (3 Bedroom): 928 sq.ft.
Type C (2 Bedroom): 780 sq.ft.
Type D1 (Studio with Balcony): 520 sq.ft.
Type D2 (Studio w/o Balcony): 520 sq.ft.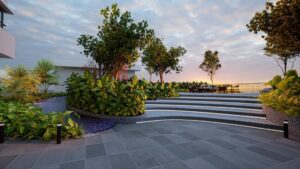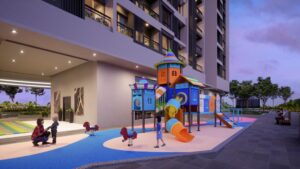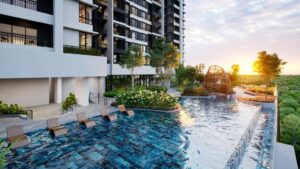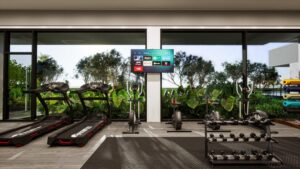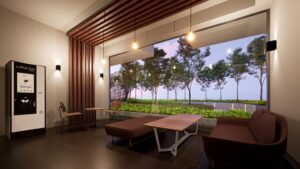 Facilities:
STRAITS INFINITY LAP POOL

PRANGIN HYDROTHERAPHY BUBBLE COCOON

TERUNA WATERFALL

EMPANGAN LWADING POOL

JEREJAK SUN LOUNGE

BARRACK OUTDOOR BBQ

ARMENIAN SUNSET GARDEN

QUEEN FRANGIPANI GARDEN

CODRINGTON GARDEN SHOWER

GLUGOR TRANQUIL GARDEN GYM

KELAWEI TROPICAL MAIN AXIS GARDEN

FARQUHAR UPPER DECK GARDEN

MACALLUM TROPICAL GARDEN TERRACE

FORT COCOON WORKING ZONE

HUTTON CO-WORKING SPACE

SANDILANDS FITNESS

PRANGIN PLAYGROUND

GOTTLIED PUTTING GREEN

CHULIA GARDEN WALK

AVATAR SEVRET GARDEN

GLADSTONE MAIN AXIS VIEWING DECK

MACALISTER MIND BODY AND SOUL

UDINI URBAN FARM

NORTHAM POOL PAVILION

GLADSTONE HAMMOCK GARDEN