Kulai Gemilang Square @ Johor Bahru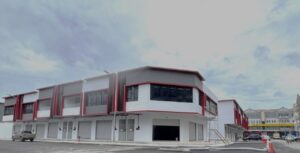 Gemilang Square presents a fabulous collection of modern 2 storey shop offices within a strategic location. Uniquely catering to every business need, Gemilang Square fuses a contemporary facade with superior infrastructure. The "Main Street" will be the center of attention in Gemilang Square as it creates a sense of welcoming to the visitors as well as ensuring the smoothness of traffic flow.
Gemilang Square features 8 exclusive units of shop offifices with the 18ft area of covered-balcony design which are available for more creative and diverse business setting. The limited units adjacent to the pedestrian walk are highly visible to the crowd which make your investment to be even more rewarding and appealing.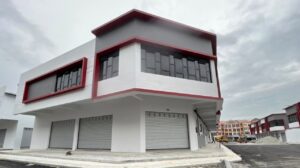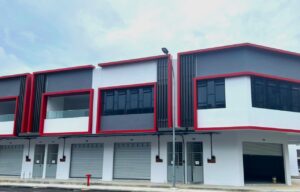 • Around Persiaran Indahpura Area.
• 2 Storey Shop Office
• Land Area: 22' x 70'
• Build up: 22' x 70'  – 24' x 70'
• Types : Type A Corner Unit ( Built-up 24′ × 70′ ), Type B Intermediate Unit ( 22′ × 70′ ), Type C Intermediate Unit ( 20′ × 70′ ),  Type D End Unit With 10′ Extra Land ( Built-up 24′ × 70′ ), Type E End Unit ( 22′ × 70′ ), Type F End Unit ( 20′ × 70′ ), Type G Signature Unit With Balcony ( 22′ × 70′ ).
• Total unit: 49 units
• More than 250 car park lots
• Directly link to commercial units for convenient acces